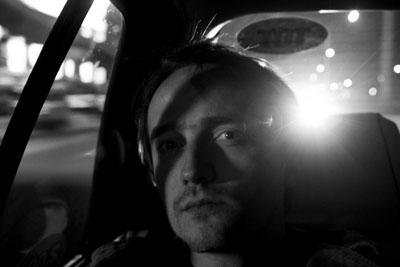 Janek Żdżarski, 1979, born in Warsaw, Poland. Photographer and journalist. Official correspondent of Polsat News TV in China. Since 2006 based in Beijing taking pictures on assingments for many newspapers and writing articles for a number of Polish titles. He received many awards for photography (BZWBK 2007, FotoKurier, JPGMag), held private exhibitions as well as took part in an album project titled "One night in Beijing".

Janek comes from a family with strong journalism and photography background (grandfather – photographer, and father- journalist). After graduating from University of Warsaw with M.A. in TV Journalism and Photography he spent several years working for major Polish newspapers and photoagencies.
Since first visiting China in 2001, he traveled all over the country covering a number of its diverse places and stories. His work has been published in: USA Today, Polityka, Newsweek, Gazeta Wyborcza, Rzeczpospolita, Focus Extra Italy, Courrier Japon, Folha de S. Paulo, That's Beijing, Super Express, Podroze, Poznaj Swiat, Przekroj, Wprost, Black Book, Dziennik Zwiazkowy and many others.

Recently in Poland published a book about
China
Janek is available for assignments. For more info contact him directly:
janek @ zdzarski . com
Chinese mobile: (+86)13121375475,
Polish mobile: (+48)501734837, skype: zdzarskijr


#
http://static.viewbook.com/images/social_icons/linkedin_32.png
"" alt="" />
http://static.viewbook.com/images/social_icons/flickr_32.png!":http://flickr.com/photos/zdzarski